Ministry Staff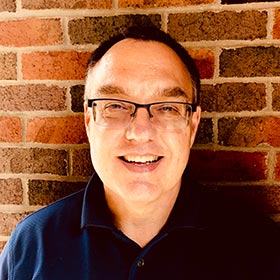 Rev. Jonathan Beyer

I love Jesus, family and the bride of Christ – the Church. My heart's desire to worship Jesus and make Him known. I desire to live "all in" for Him! My life verse is Galatians 5:6b, "The only thing that counts is faith expressing itself through love." How blessed we are to live in the Kingdom of God and to share the blessings of that kingdom to all we know. If I'm not at Church you can find me at the YMCA!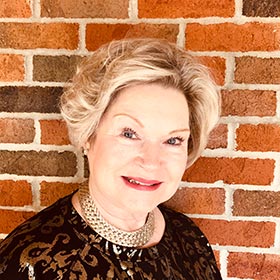 Christy Allen

What a privilege it has been to serve First Lutheran Church as Assimilation Director for the past 13 years! I could never have dreamed of an opportunity so perfect for me to use my spiritual gifts! To see guests and members excited about serving in the Body of Christ, learning more about their spiritual gifts, and enabling them to find their place of service, has been a highlight of my position. I strive to provide a loving, passionate, and inspirational attitude for our church and community. I try to ensure that love, prayer, and fruit of the Spirit permeates everything I do.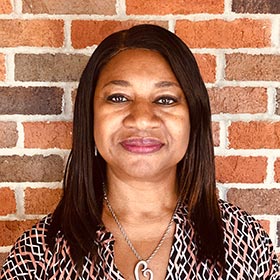 Jackie Johnson

I fondly refer to First Lutheran as "my happy place." I am blessed to be married to Anthony Johnson. We have five adult children. I am a Registered Nurse and also hold a D.Min degree from Andersonville Theological Seminary. There is no greater satisfaction than to be a part of this amazing team of people who hold this one common goal and that is to be salt and light in a world of darkness. To share the love of Jesus in our community and our world. Whether I am facilitating a small group, working with the Youth Ministry, attending a Women's Bible Study or unlocking the doors and turning on the lights for service, it is definitely with an attitude of "I get to be a part of what God is doing in the earth!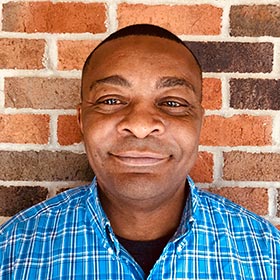 Rev. Anthony Johnson

I am a servant of God divinely placed here at First Lutheran. My calling is to go out into the highways and hedges and compel people to come to Jesus Christ. I love preaching. I love teaching the Word of God. There is no greater satisfaction than to see the lost come to Jesus! Being a part of seeing lives changed and transformed is one of my greatest joys. I am a native of Hot Springs and I lovingly refer to our beautiful city as "God's Country!" I am married with five adult children. I am so happy to be part of this phenomenal staff at First Lutheran. Working with ONE-EIGHTY Youth Ministry continues to be a wonderful journey of discovery. So glad to be a part of Kingdom building here on earth!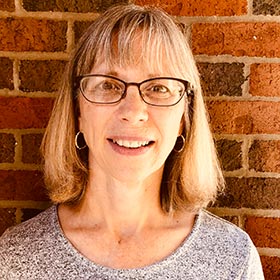 Karen Beyer

I have always loved working with children, sharing with them the great love that God has for them through our Savior, Jesus. Their faith comes alive with excitement when they hear Bible stories and learn the truths of who God is. I love creativity and art, especially getting ready for Vacation Bible School each year. I love serving God with my husband, and I am so proud of our grown children and adorable grandchildren. AMDG – "For the Greater Glory of God"